ARVI is one of the largest stakeholders of fine and rare wines in the world. The company's impressive cellars hold a remarkable stock of the market's most sought after wines. In addition to wine, ARVI provides countless personalized services to private clients, wine-lovers, collectors and investors alike. As one of the leading companies in Switzerland; ARVI's wine list has become a reference point for vintage wines around the world. Located in the heart of Europe, surrounded by the most prestigious wine regions, Switzerland is often celebrated for its discretion, security and luxury. Not to mention the insurance of its banks, the precision and reliability of its high-end watch industry and of course, the unparalleled hospitality services of its outstanding hotels in the Alps. Switzerland is a logistical and strategic hub for worldwide distribution.
The company holds an impressive stock of principally Bordeaux, about 80% to be exact, but also, an incredible selection of Italian and Spanish wines, as well as, bottles from Burgundy, Champagne and the New World. All wines offered by ARVI are owned by the company. The immediate availability of stock combined with the broad selection of wine allows ARVI to deliver quick, smooth and efficient service.

ARVI offers a wide assortment of older and younger vintages, in varying formats – from half-bottles to 27-liter Primats. They also give their clients the opportunity to buy wine En Primeur. There is really something for everyone.
Within the walls of our headquarters in Melano, Switzerland, ARVI has a state-of-the-art temperature- and humidity-controlled warehouse which is home to one-million bottles. ARVI holds one of the world largest stocks of fine wines, mainly classified growth Bordeaux. However, the cellar also contains a wide selection of the best wines from Burgundy, the Rhône and Champagne as well as from the top producers from Italy, Spain, Australia and the USA. Fully owned and managed by ARVI, this storage facility is 2'100 square meters and is fully insured to keep your bottles in ideal conditions. Every single case is checked upon delivery, evaluated by our team of professionals, photographed and then registered. Our Stock Management System guarantees full traceability. Pictures of older stock items are available upon client's request.

Quality tested by time
ARVI offers a wide range of vintages, with almost every vintage starting from the 1900s up until today's latest productions. Led by our passion for wine and great connections with producers, we are proud to offer a wide collection of almost impossible to find formats, ranging from half-bottles to the impressive 27-liter Primat.

Useful information 
Each and every bottle in stock is owned and cared for by ARVI. Our ability to deliver a quick, smooth and efficient service is due to our extensive wine selection of readily available stock. Each bottle leaving our cellar is carefully prepared with secure packaging ensuring the quality of the bottle to be shipped all over the world..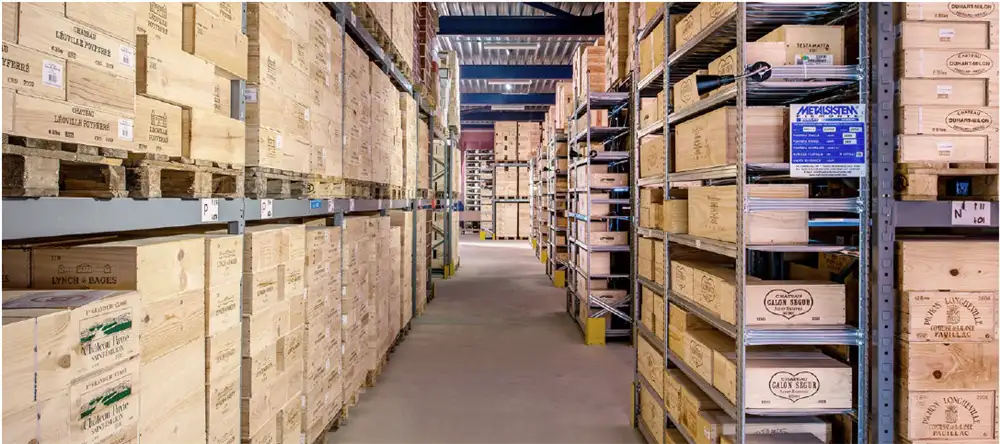 Artrust is an art gallery that functions beyond the traditional scope. At the heart of this project, influenced by both cultural and commercial aspects, is art, in all its forms. From works of modern and contemporary art, masterpieces created by the greatest names of the twentieth century, and provocative Street Art pieces – Artrust is a constantly evolving collection. Artrust works side by side with local artists, as well as established foreign artists to encourage their presence in Switzerland.
Moresi.com is the ultimate partner when it comes to digital business. Guiding companies through the many challenges faced throughout this digital data age. Thanks to twenty years of experience, and countless prestigious partnerships, Moresi.com offers strategic consulting, as well as, design and management services in regards to the IT field. Moresi.com's infrastructure guarantees maximum security, protecting and conserving digital data. The digital solutions offer by Moresi.com will allow you to create, share and analyze data intelligently, bettering each and every professional decision.